REPUBBLICA DI SAN MARINO
con il Patrocinio della Segreteria di Stato per il Turismo, Commercio, Sport e Trasporti l'Ufficio di Stato per il Turismo
in collaborazione con
SETI Institute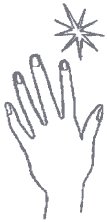 5° Simposio Mondiale sulla Esplorazione dello Spazio e la Vita nel Cosmo

"SETI: IN ATTESA DEGLI ALIENI"

5th World Symposium On Space Exploration and Life in the Cosmos Coordinamento di Roberto Pinotti 19-20 marzo 2004 Le immagini di lavori PROGRAMMA

orari: venerdì ore 15.00-18.40/21.00-23.30 ; sabato ore 9.00-13.00 Teatro Turismo Via Capannaccia - San Marino Città

venerdì 19 marzo

15.00 R. PINOTTI, Chairman - Welcoming Address
15.10 C. MACCONE, Scientific and Technical Topics Covered by this Symposium
15.20 G.Buonvino: Mars and alien life
15.40 J. CASANOVAS, The Searches for Extra Solar Planet
16.00 A. MAGENTA, Telecommunications and implications about possible alien message
16.20 Coffee Break
16.40 S. MONTEBUGNOLI, SETI-Italia 2004: breaking new ground in technical advances and in using the KTL
17.10 S. MUGNOS, Recent Space Missions of interest to Exobiology
17.40 P.CAINI, Mars and Astrobiology
18.00 C. M. FIRRONE, Human Factors for Long Space Travels
18.20 P. MUSSO, Demythologizing SETI

18.40 Fine Sessione

21.00 Asteroid impacts and life on Earth: past catastrophes and plan sto defend the Earth (Planetari Defense) by Missiles shot from the L1 and L3 Points (Eath Moon System)

21.15 Proiezione del Film "Meteor"

Sabato 20 marzo

09.00 M.TEODORANI, Physics of atmospheric luminous anomalies
09.40 R.PINOTTI, Sociological Trends in SETI
Coffee Break
10.00 PAUL W. BLASE, The TrailBlazer First Commercial Space Mission to the Moon and the RLI Experiment
10.30 C.MACCONE, The "Radiometro Lunare Italiano" (RLI) Experiment and Space Mission
10.50 F.FALCINELLI, The Engineering Design of the RLI Experiment
11.10 S.PLUCHINO, The RLI Experiment Simulator Software
11.40 D.CLIENDO, D.BRUZZI, L. DEROSA, Other technical problems to be faced in the RLI Experiment and Space Mission
12.00 R. PINOTTI, C. MACCONE, Final Remarks Concluding the Symposium

ADESIONI E COMUNICAZIONI DI:

IVAN ALMAR - Konkoly Observatory, Budapest, Hungary
DANIELE BEDINI - Architect, Int. Space University, Strasbourg
PAUL BLASE - TransOrbital Inc., USA
GIORGIO BUONVINO - Astronomer, Specola Vaticana (SCV)
DAVIDE BRUZZI - RLI Team Member
DOMENICO CALIENDO - RLI Team Member
JUAN CASANOVAS - Astronomer, Specola Vaticana (SCV)
LUCA DEROSA - Research Engineer-Politecnico di Torino, Italy
SIMONETTA DI PIPPO - Director, Observation of the Univere, ASI, Rome, Italy
NICHOLAS DUBOULOZ - Director, Nancay Observatory, Nancay, Farnce
CESARE FALESSI - Past President UGAI, Rome, Italy
FLAVIO FALCINELLI - Accademia Italiana di Ricerca Scientifica Distribuita (AIRSD) and SETI Italia Team "Giuseppe Cocconi", Italy
CHRISTIAN MARIA FIRRONE - Research Engineer at the Politecnico di Torino, Italy
CLAUDIO MACCONE - SETI Permanent Study Group, International Academy of Astronautics, Italy
ALFREDO MAGENTA – Chairman, UN Communications Commission, Rome, Italy
STELIO MONTEBUGNOLI - Istituto di Radioastronomia del CNR a Medicina, Bologna, Italy
SABRINA MUGNOS - External Consultant-Collaborator of the SETI-Italia Program, Medicina, Italy
PAOLO MUSSO - Pontifical University of Rome
ROBERTO PINOTTI - Sociologist, San Marino
SALVATORE PLUCHINO - IARA, Italy
DIEGO SAPPA - RLI Team Member
MASSIMO TEODORANI – CNR Bologna, Italy

In Italia, da troppo tempo ormai, le questioni e le problematiche del settore aerospaziale sono rimaste appannaggio geloso di pochi appassionati ed "addetti ai lavori", in un contesto pressochè esclusivo: i vari Organismi scientifici istituzionali, le poche Aziende del settore interessate, i ristretti ambienti accademici e della ricerca, i pochi esponenti di un'informazione necessariamente elitaria. Tutto questo ha di fatto escluso la gran massa del pubblico, da un lato erroneamente ritenuta incapace di comprendere ed apprezzare appieno tali tematiche e, dall'altro, certo maggiormente attenta a stimoli diversi. Dallo sbarco lunare del 1969, peraltro, il crescente interesse della gente verso l'esplorazione e la conquista del cosmo ha proposto in termini sempre più divulgativi progetti e programmi di breve e lungo periodo per la esplorazione e la colonizzazione del Sistema Solare (dall'imminente assemblaggio della Stazione Spaziale Internazionale allo sfruttamento della Luna e al futuro sbarco su Marte), e così pure la ricaduta della ricerca aerospaziale sulla vita di tutti i giorni dell'uomo della strada e le prospettive generali e specifiche di un contatto con civiltà extraterrestri ed il loro impatto su tutti noi: tutte tematiche di grande attualità per quel pubblico che ha il diritto di essere informato sulle incognite del futuro. In particolare, le attività radioastronomiche del progetto SETI (Search for Extra-Terrestrial Intelligence) stanno sempre di più sviluppando la possibilità di rilevare messaggi extra-terrestri intelligenti. E si parla ormai anche di "Search for Extra-Terrestrial Visitation" (SETV).

Nel contempo la recente tragedia dello Shuttle propone una rilettura della esplorazione dello spazio alla luce degli incidenti occorsi in URSS prima di Gagarin e i presenti venti di guerra impongono di guardare al settore aerospaziale in termini più proficui e concreti per la scienza.
---