REPUBBLICA DI SAN MARINO
con il Patrocinio della Segreteria di Stato per il Turismo, Commercio, Sport e Trasporti l'Ufficio di Stato per il Turismo
in collaborazione con
SETI Institute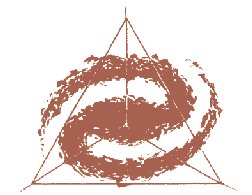 4° Simposio Mondiale sulla Esplorazione dello Spazio e la Vita nel Cosmo

"Italia: dallo Spazio al SETI"

4th World Symposium On Space Exploration and Life in the Cosmos

"SETI and SPACE"

Current Italian Contributions to SETI and SPACE RESEARCH Coordinamento di Roberto Pinotti

28-29 marzo 2003

orari: venerdì ore 8.30-13.00 / 15.00-18.30/21.00-23.30 ; sabato ore 9.00-13.00 Teatro Turismo Via Capannaccia - San Marino Città

Informazioni: Tel. 055 2320190

PROGRAMMA
venerdì 28 marzo
Ore 8.30 R. PINOTTI, Chairman - Welcoming Address
8.45 C. MACCONE, Scientific and Technical Topics Covered by this Symposium
9.00 C. MACCONE, Opening Address: Mathematical Algorithms for Noise Filtering and Data Compression in SETI and in the Space Sciences
10.00 E. PIOTELAT, SETI in France: from its beginnings until now
10.20 F. GRAZIANI, (tentative) The Microsatellites Program of the University of Rome
10.40 P. BLASE, "TrailBlazer": The First Commercial Venture to the Moon
11.00 Coffee Break
11.20 C. MACCONE, The Trailblazer Italian Radiometer (TIR) and the Future of SETI and Radioastronomy from the Farside of the Moon
11.40 D. CALIENDO, Details About the Radio-Quiet Zone On and Above the Farside of the Moon
12.00 F. FALCINELLI, Engineering Design of the Trailblazer Italian Radiometer
12.20 B. MORETTI, The AIRSD and the SETI Italia Team "Giuseppe Cocconi" Support to the TIR Project
12.40 C. LAMBERTI, The Popular Astronomy Press Support to the TIR Project
15.20 S. PLUCHINO, Amateur Radio Astronomy in Italy
15.40 S. MONTEBUGNOLI and S. MUGNOS, (tentative title TBD)
16.00 Coffee Break
16.20 C. M. FIRRONE, The History of Space Flights as a Trend in Increasing the Distance from the Earth
16.40 L. DEROSA, Propulsion Systems for Deep Space Missions to the Edge of the Solar System and Beyond
17.00 C. MACCONE, Space Missions to Exploit the Sun as a Gravitational Lens for SETI and Radioastronomy
21.00 PUBLIC EVENT (Pinotti, Falessi, Bedini, Judica-Cordiglia, Genta)
Tavola Rotonda in onore degli astronauti perduti: dalla tragedia degli Shuttle agli incidenti sovietici prima di Gagarin
Round Table in honour of lost Astronauts: from the Shuttle tragedy to Soviet incidents before Gagarin
Sabato 29 marzo
9.00 D. VAKOCH, Opening Address: (tentative) Understanding Alien Messages and Replying Appropriately
9.40 P. MUSSO, (tentative) The Meaning of Interstellar Messages
10.00 R.PINOTTI, Psycho-Sociological prospects: SETI and public opinion
10.20 Coffee Break
10.40 ITALIAN SETI@HOME FIRST NATIONAL MEETING and Round Table about SETI@home
13.00 Conclusioni
ADESIONI E COMUNICAZIONI DI:
DANIELE BEDINI - Architect, Int. Space University, Strasbourg
PAUL BLASE - TransOrbital Inc., USA
DOMENICO CALIENDO - Engineering Student at the University of Milan, Italy
LUCA DEROSA - Research Engineer-Politecnico di Torino, Italy
CESARE FALESSI - Past President UGAI, Rome, Italy
FLAVIO FALCINELLI - Accademia Italiana di Ricerca Scientifica Distribuita (AIRSD) and SETI Italia Team "Giuseppe Cocconi", Italy
CHRISTIAN MARIA FIRRONE - Research Engineer at the Politecnico di Torino, Italy
GIANCARLO GENTA - Politecnico di Torino, Italy
FILIPPO GRAZIANI - Professor of Astrodynamics at the School of Aerospace Engineering, University of Rome "La Sapienza", Rome, Italy
ACHILLE and GIOVANNI BATTISTA JUDICA-CORDIGLIA - Torre Bert Team, Turin, Italy
CORRADO LAMBERTI - Astronomer, Italy
CLAUDIO MACCONE - SETI Permanent Study Group, International Academy of Astronautics, Italy
STELIO MONTEBUGNOLI - Istituto di Radioastronomia del CNR a Medicina, Bologna, Italy
BRUNO MORETTI - AIRSD and SETI Italia Team "Giuseppe Cocconi", Italy
SABRINA MUGNOS - External Consultant-Collaborator of the SETI-Italia Program, Medicina, Italy
PAOLO MUSSO - Pontifical University of Rome
ROBERTO PINOTTI - Sociologist, San Marino
ELISABETH PIOTELAT - CNRS, Paris, France
SALVATORE PLUCHINO - IARA, Italy
DOUGLAS VAKOCH - SETI Institute, Mountain View, California, USA
In Italia, da troppo tempo ormai, le questioni e le problematiche del settore aerospaziale sono rimaste appannaggio geloso di pochi appassionati ed "addetti ai lavori", in un contesto pressochè esclusivo: i vari Organismi scientifici istituzionali, le poche Aziende del settore interessate, i ristretti ambienti accademici e della ricerca, i pochi esponenti di un'informazione necessariamente elitaria. Tutto questo ha di fatto escluso la gran massa del pubblico, da un lato erroneamente ritenuta incapace di comprendere ed apprezzare appieno tali tematiche e, dall'altro, certo maggiormente attenta a stimoli diversi. Dallo sbarco lunare del 1969, peraltro, il crescente interesse della gente verso l'esplorazione e la conquista del cosmo ha proposto in termini sempre più divulgativi progetti e programmi di breve e lungo periodo per la esplorazione e la colonizzazione del Sistema Solare (dall'imminente assemblaggio della Stazione Spaziale Internazionale allo sfruttamento della Luna e al futuro sbarco su Marte), e così pure la ricaduta della ricerca aerospaziale sulla vita di tutti i giorni dell'uomo della strada e le prospettive generali e specifiche di un contatto con civiltà extraterrestri ed il loro impatto su tutti noi: tutte tematiche di grande attualità per quel pubblico che ha il diritto di essere informato sulle incognite del futuro. In particolare, le attività radioastronomiche del progetto SETI (Search for Extra-Terrestrial Intelligence) stanno sempre di più sviluppando la possibilità di rilevare messaggi extra-terrestri intelligenti. E si parla ormai anche di "Search for Extra-Terrestrial Visitation" (SETV).
Nel contempo la recente tragedia dello Shuttle propone una rilettura della esplorazione dello spazio alla luce degli incidenti occorsi in URSS prima di Gagarin e i presenti venti di guerra impongono di guardare al settore aerospaziale in termini più proficui e concreti per la scienza.
per prenotazioni alberghiere:
Centro Prenotazioni Consorzio San Marino 2000
tel. 0549 885431-2 fax 0549 885433 e-mail: sanmarino2000@omniway.sm www.sanmarino2000.sm
---