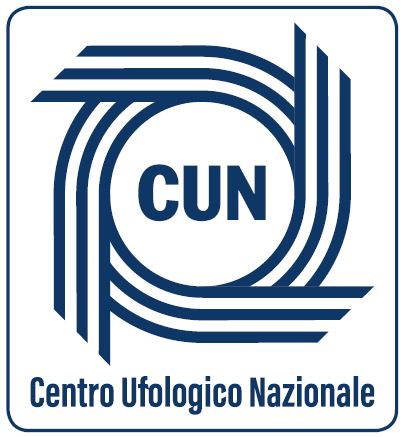 Documenti Dossier Atti Ufficiali Progetti e Rapporti su gli UFO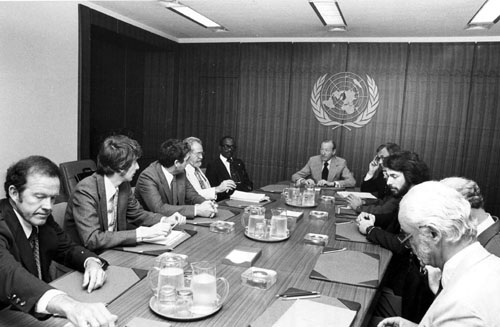 Rapporto su gli UFO all'ONU, 14-luglio 1978
...Gordon Cooper, Jacques Vallee, Claude Poher, Allen Hynek, Sir Eric M. Gairy con il Segretario Generale ONU Kurt Waldheim...
(Rare UN UFO Hearing 1978 footage video - OpenMinds TV)
Rapporto sugli UFO
All'inizio ero completamento scettico. Mi divertivo moltissimo a dimostrare l'inconsistenza di quelle che mi sembravano pure assurdità. Ero l'acerrimo nemico di quei gruppi di " patiti dei dischi volanti ", che desideravano con tutto il cuore che gli UFO fossero di origine extraterrestre. La mia conoscenza di tali gruppi era quasi interamente basata su quanto me ne aveva detto il personale del progetto Blue Book: ovvero, che erano tutti " pazzoidi e visionari ". Opporsi a tale posizione non avrebbe avuto alcuna utilità; sarebbe stato un chiaro caso di " lotta al Sistema ". La mia trasformazione è stata graduale, ma alla fine degli anni '60 era completa. Oggi non dedicherei un minuto di più alla questione degli UFO, se non fossi convinto che il problema è reale e che gli sforzi per investigarlo, comprenderlo e infine risolverlo potrebbero avere conseguenze di grande portata, rappresentare addirittura l'inizio di una rivoluzione nella visione che l'uomo ha di se stesso e del proprio posto nell'universo.
J. Allen Hynek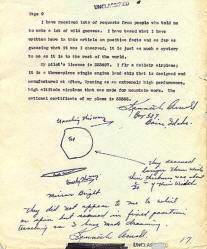 24 giugno 1947: l'avvistamento d Kenneth Arold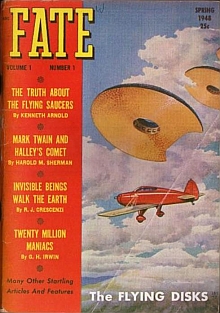 Flying Saucers: Da Kenneth Arnold all'inizio del fenomeno dei dischi volanti



http://www.project1947.com/ http://www.project1947.com/shg/index.html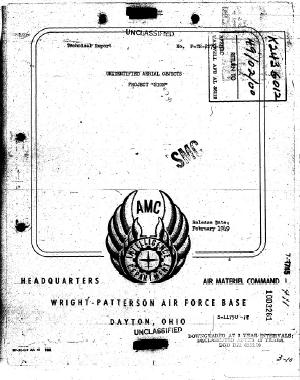 Projects Sign (1947-1948)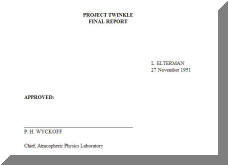 Project Twinkle Final Report (1949-1952) http://www.project1947.com/gfb/twinklereport.htm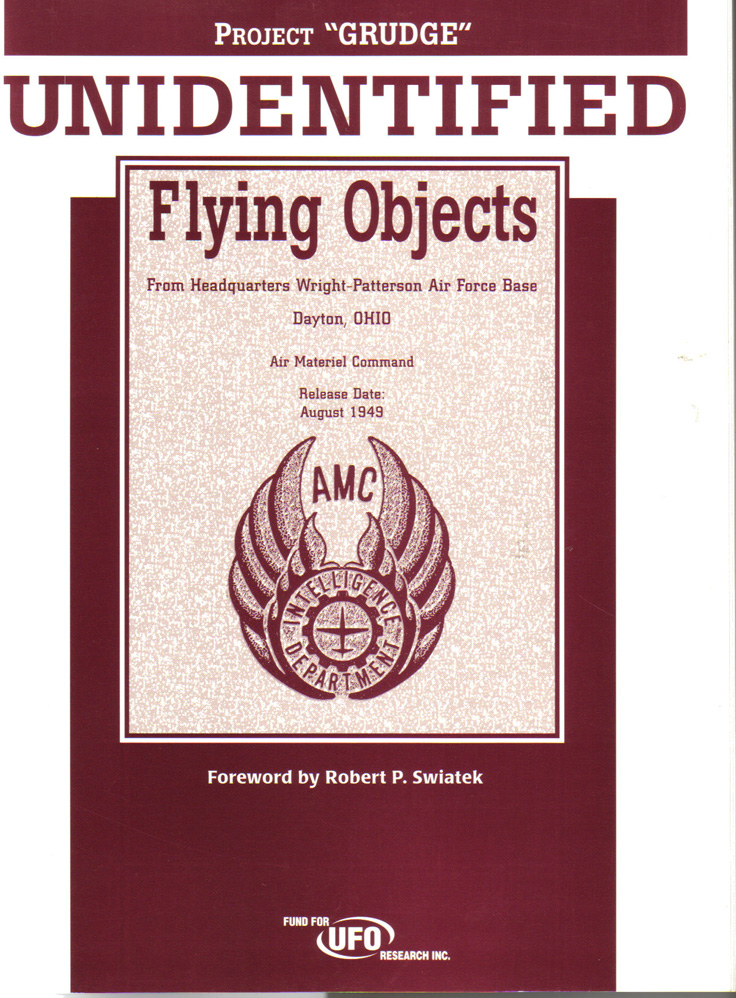 Grudge and Bear (1949-1951)


Canada Project Magnet (1950)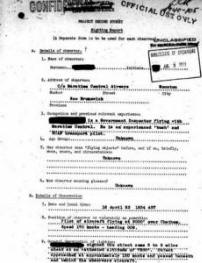 Canada Project Second Storey (also Second Story) (1952)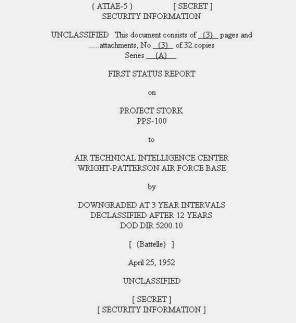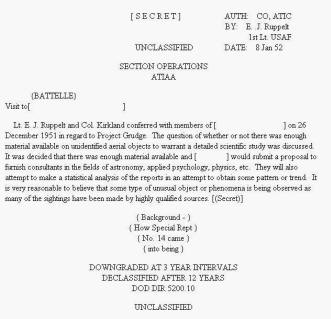 Project Stork (1952)

Rapporto dell'avvistamento avvenuto il 20 agosto 1949 fatto del Prof. Clyde W. Tombaugh, astronomo USA scopritore del pianeta Plutone

Lettera ufficiale di Albert M. Chop, Capo Ufficio Stampa dell'US Air Force. Documento dove si ammette la realtà "interplanetaria" del fenomeno dei Dischi Volanti (1953)

Lettera di Hermann Oberth, notes about Flying Saucers 1954

Il Rapporto della Commissione Robertson (1953)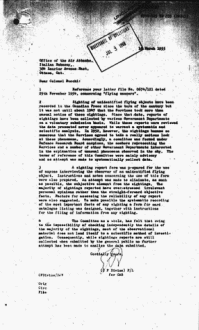 La "risposta al Colonnello Bucchi" (dal sito degli Archivi di Stato del Canada) Si tratta di una lettera del marzo 1955 indirizzata al Colonnello Bucchi, all'epoca Addetto Aeronautico dell'Ambasciata d'Italia in Canada, il quale evidentemente aveva richiesto ragguagli al governo del Canada in merito agli UFO. Il documento proviene dagli Archivi Pubblici del Canada, quindi è un documento ufficiale a tutti gli effetti. Punti salienti:
- Manifestazione di interesse italiano nei confronti del fenomeno UFO. Interessante citazione che "l'interesse canadese nei confronti degli UFO è aumentato dopo il 1947", anno dell'incidente di Roswell.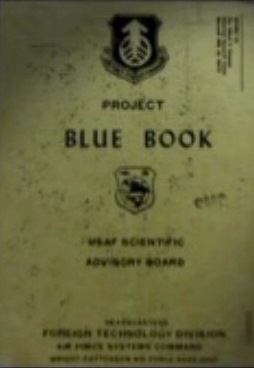 BLUE BOOK Archive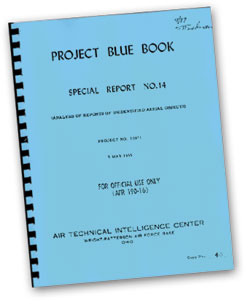 Project BLUE BOOK
Blue Book UFO Reports at Sea by Ships Analysis of the Blue Book Ship Database: http://www.waterufo.net/bluebook/bbpdf.pdf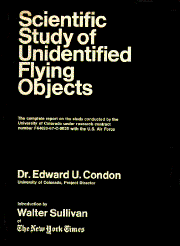 Rapporto Condon.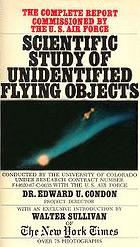 Il rapporto completo sullo studio condotto dall'Università del Colorado in collaborazione con U.S. Air Force e diretto dal Dr. Edward U. Condon . (1968)



UFOs: What To Do? Rand Corporation (1968)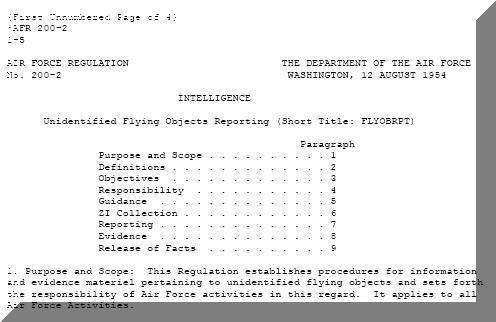 Air Force Regulation 200-2 1954 Il regolamento dell'USAF su gli UFO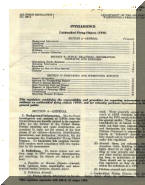 Air Force Regulation 200-2 1958 Il regolamento dell'USAF su gli UFO (Il Regolamento AFR 2002-2 dell'USAF)

Air Force Regulation 55-88 (CIRVIS) Under JANAP 146: Reporting of Vital Intelligence UFO Encounters ; United States Air Force (reprinted by CUFON) http://www.ufoevidence.org/documents/doc1483.htm

Intervista a Carl Jung sugli UFO all'Europeo 10 agosto 1958.

Intervista A Carl Sagan "The Stars and Stripes del 26 novembre 1962

Intervista a Hermann Oberth durante il Congresso Mondiale di Magonza nel 1967 rilasciata su Epoca del 12 novembre1967 e un articolo sui dischi volanti su iL Tempo del 11.gennaio 1963

Interviste di J. Allen Hynek sul fenomeno UFO e le altre ipotesi oltre quella "dadi e bulloni". UFO the Oters Hypoteses 1975-1977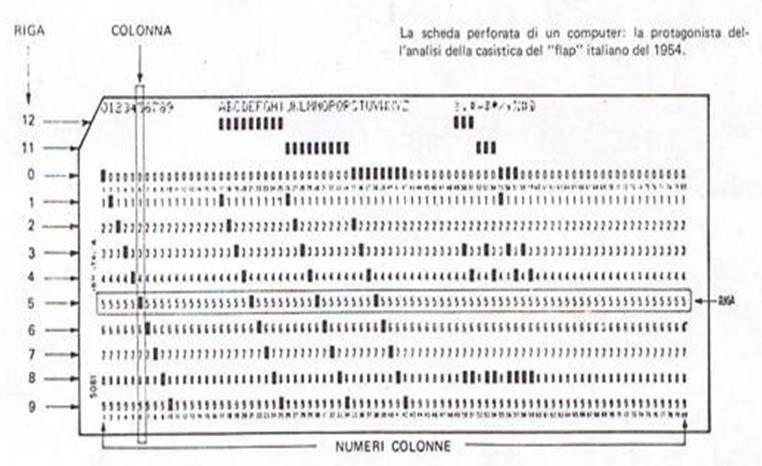 1977 realizzazione della prima banca dati computerizzata sugli avvistamenti UFO in Italia nel 1954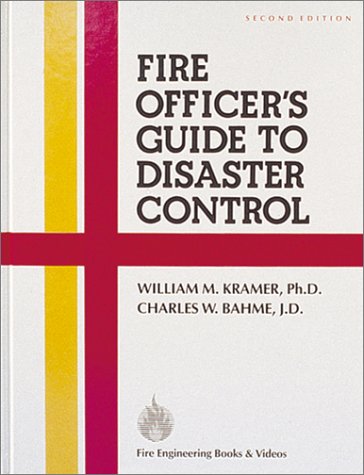 FIRE OFFICER'S GUIDE TO DISASTER CONTROL. CHAPTER 13: ENEMY ATTACK AND UFO POTENTIAL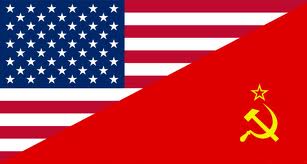 L'accordo USA - URSS per la riduzione del rischio di conflitto atomico accidentale (dal database online dei trattati Internazionali dell'ONU) vedi art. 3 (30.09.1971)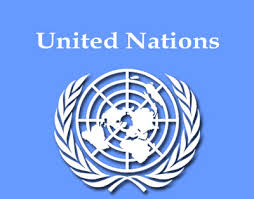 Discorso di James E Mc Donald all' ONU nel 1967
STATEMENT ON THE INTERNATIONAL SCIENTIFIC ASPECTS OF THE PROBLEM OF THE UNIDENTIFIED FLYING OBJECTS (English)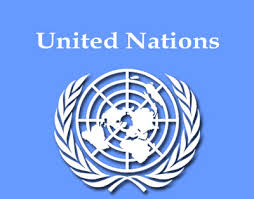 Discorso di Sir. Eric Gairy all'ONU nel 1978
Gairy Speech - Address by Sir Eric M. Gairy, Prime Minister and Minister for External Affairs of Grenada, United Nations, General Assembly, Thirty-Third Session, 32nd Plenary Meeting, Thursday, 12 October 1978. (Discorso completo English)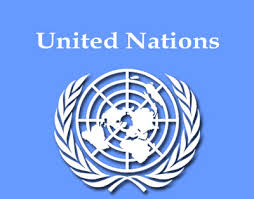 Discorso di J. Allen Hynek all'ONU nel 1978
Scientists take position at the United Nations on UFO Issue (English)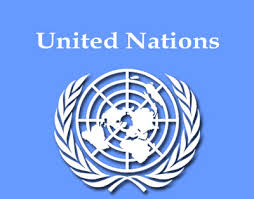 Recommendation to Establish UN Agency for UFO Research – UN General Assembly decision 33/426, 1978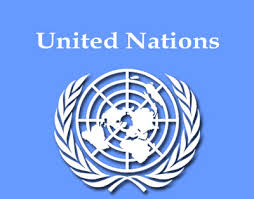 Discorso del colonnello Colman S. VonKeviczky, all'ONU, tenuta il 21 Aprile 1987,
(auditorium della biblioteca del quartier generale dell'ONU. Introduzione di Pier Luigi Proietti UFO: L'evidenza indiscutibile)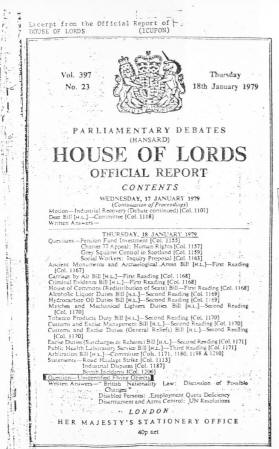 House of Lords Study Group Official Report 18 gennaio 1979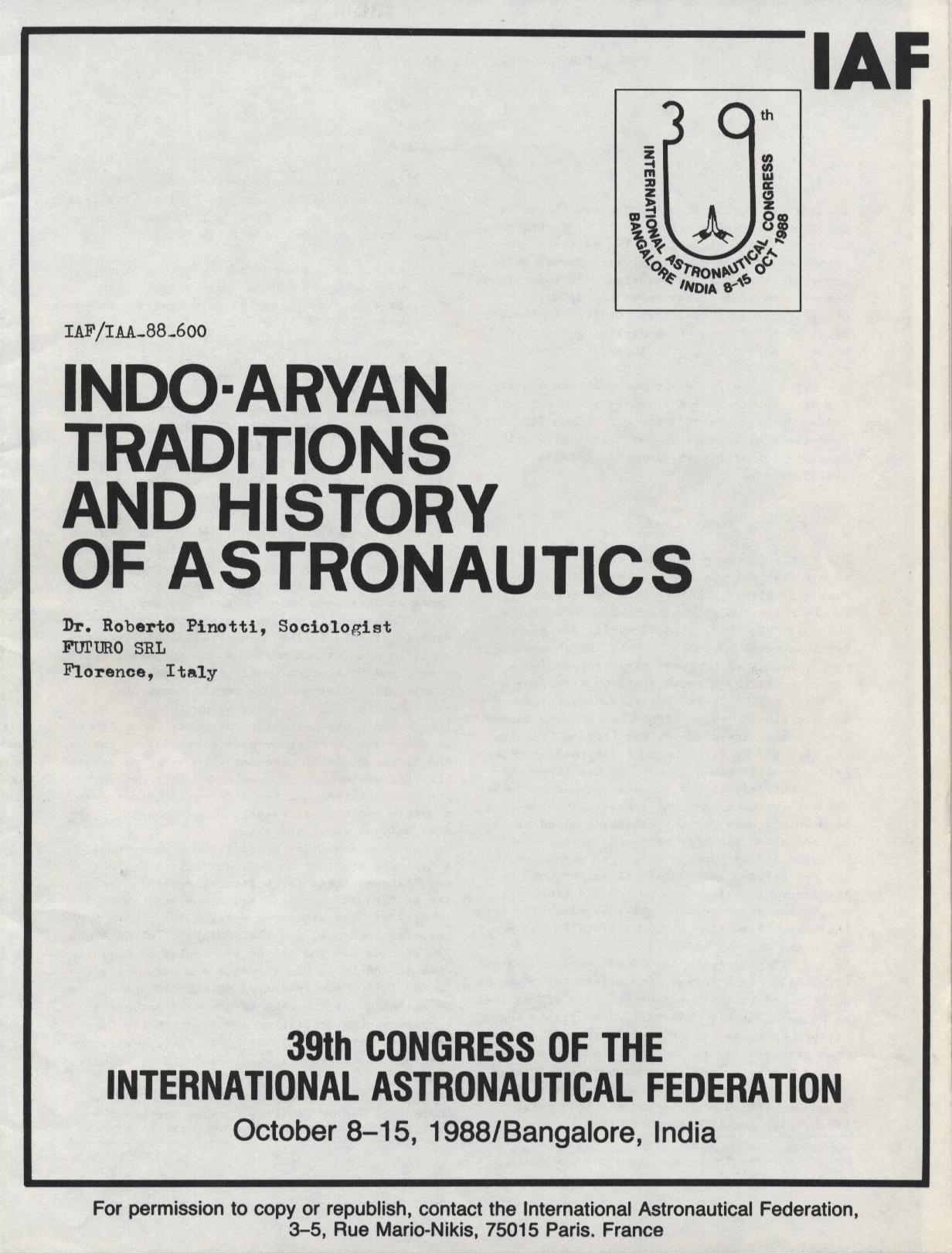 Indo-Arian Tradition and History of Astronautics 39th Congress of the International Astronautical Federation. October 8-15, Bangalore India, 1988 R.Pinotti – Relazione IAF Vimana (PDF)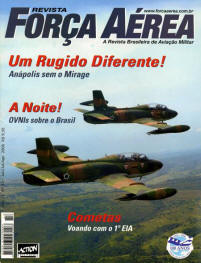 LA "NOTTE UFFICIALE DEGLI UFO IN BRASILE" 19/05/1986: A Noite! OVNIs sobre o Brazil
- Rapporto del Comandante della Difesa Aerea Brasiliana - tradotto in italiano da PaoloG
HASH MD5: B286DCD405AE78EA50AF04776471951B
- Rapporto del Comandante della Difesa Aerea Brasiliana - originale in portoghese dal sito ufo.com.br
- Articolo "A noite" pubblicato sulla rivista Força Aerea n. 43 del 2007 - Tradotto in italiano da PaoloG
HASH MD5: 0DF81B76B9A55A652C66E540F47E42CD
- Articolo "A noite" pubblicato sulla rivista Força Aerea n. 43 del 2007 - originale in portoghese dal sito saindodamatrix.com.br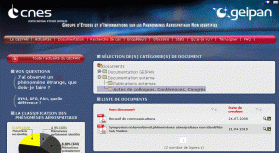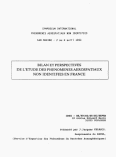 CNES - SEPRA: BILAN ET PERSPECTIVES DE L'ETUDE DES PHENOMENES AEROSPATIAUX NON IDENTIFIES EN FRANCE Présenté par J.Jacques VELASCO,Responsable du SEPRA, (Service d'Expertise des Phénomènes de Rentrées Atmosphériques) SYMPOSIUM INTERNATIONAL PHENOMENES AEROSPATIAUX NON IDENTIFIES SAN MARINO - 2 au 4 a v r i l 1993
http://www.cnes-geipan.fr/index.php?id=204&no_cache=1&tx_damfrontend_pi1%5BshowUid%5D=5349


Progetto "Regge". Parlamento Europeo: Progetto di relazione sulla proposta di costituire un centro europeo per gli avvistamenti di oggetti volanti non identificati redatto da Tullio Regge su incarico della CERT. (20 feb. 1994)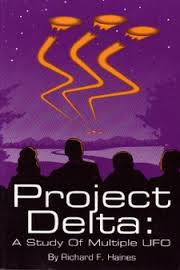 Project DELTA by Richard F. Haines. This book is an interesting compilation of multiple UFO cases from all around the world. The author doesn't seek to explain UFOs, merely to report the facts of each case, and therein lies the book's strength. It is one of the few UFO books that provides ample detail, seemingly credible witnesses, and above all, allows the reader to consider the implications of the evidence for themselves. If there's a fault with the book, it's that it lacks the human component of the phenomenom, an aspect that I consider very significant.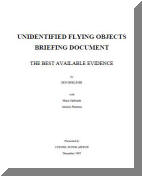 "Rockefeller Briefing Document" CUFOS, FUFOR, MUFON, Laurence S. Rockefeller (1995)

The Rockefeller Initiative Documents - Paradigm Research Group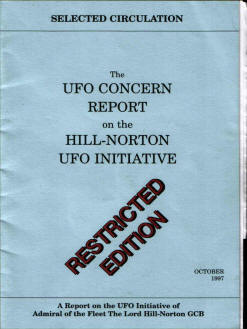 The UFO CONCERN REPORT on the HILL-NORTON UFO INITIATIVE.
A Report on the UFO Initiative of Admiral of the Fleet The Lord Hill-Norton GCB, October 1997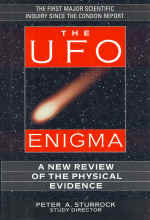 Rapporto STURROCK: il "Rapporto Sturrock" è il primo rapporto sugli ufo, successivo al "Rapporto Condon", commissionato da Laurence S. Rockefeller in collaborazione con la Societ for Scientific Exploration ed elaborato dall'astrofisico Peter Sturrock della Stanford University (1999);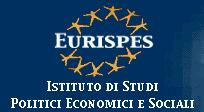 EURISPES e gli UFO: il rapporto EURISPES sulla ufologia italiana (1999)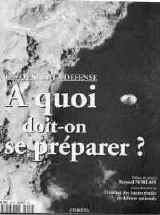 Rapporto COMETA (in francese): il dossier di studi avanzati della difesa in Francia, su gli UFO (in inglese) (luglio 1999); http://www.cnes-geipan.fr/index.php?id=204&no_cache=1&tx_damfrontend_pi1%5BshowUid%5D=557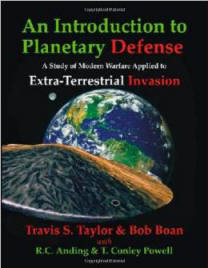 An Introduction to Planetary Defense: A Study of Modern Warfare Applied to Extra-Terrestrial Invasion (2006).

N.S.A. e i documenti sugli UFO
Url: https://www.nsa.gov/public_info/declass/ufo/index.shtml

C.I.A. e i documenti sugli UFO http://www.foia.cia.gov/collection/ufos-fact-or-fiction

F.B.I. e i documenti sugli UFO http://vault.fbi.gov/UFO

Rapporto NARCAP: il dossier del National Aviation Reporting Center on Anomalous Phenomena, (2000).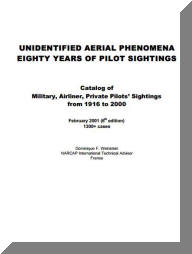 Catalogo Weinstein: 80 anni di avvistamenti UFO segnalati da piloti militari, di linea, civili, (2001).


Studio prelimiare di 600 casi di fenomeni aerei non identificati osservati da piloti militari e civili di Weinstein per il NARCAP (trad. ita)

The Prufos Police Database (United Kingdom Police Reporting UFO Sightings) 2002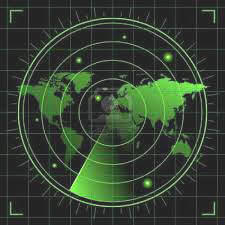 Tracciati Radar di avvistamenti ufo storici: Washington 1952, Londra 1954, North Dakota 1968, Belgio 1990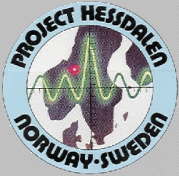 The Project Hessdalen: http://www.hessdalen.org/index_e.shtml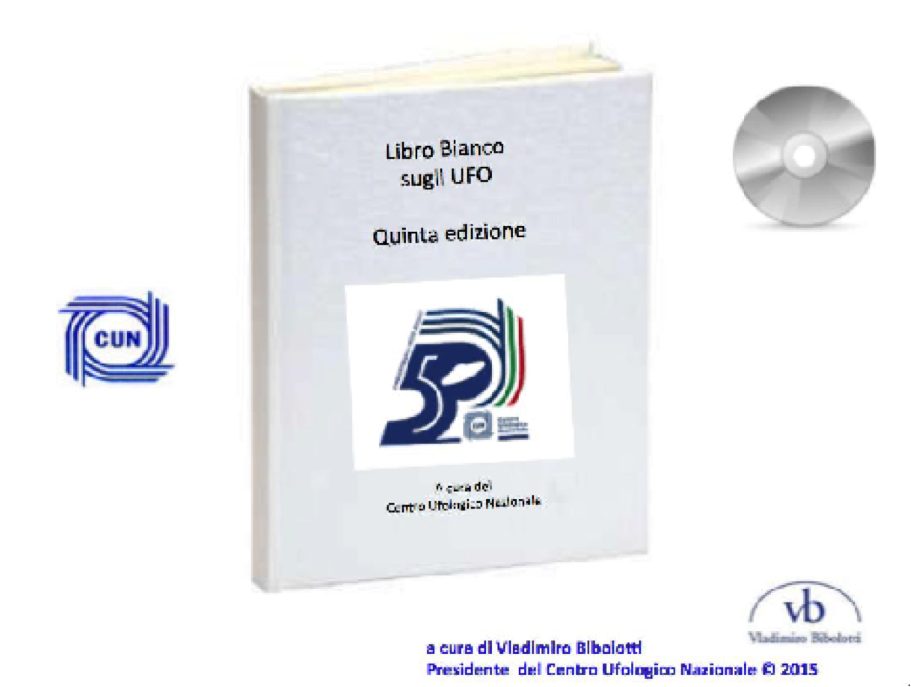 Dossier Libro Bianco sugli UFO; Roma realizzato da Vladimiro Bibolotti, 1° ediz. 8 marzo 2005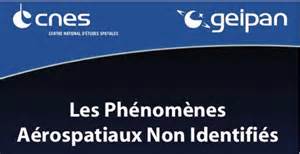 Les PAN D, ovnis du CNES, GEPAN, SEPRA, GEIPAN http://sites.unice.fr/site/broch/articles/HB_CNES_SEPRA_GEPAN_GEIPAN.html : e http://www.cnes-geipan.fr/ Francia 2007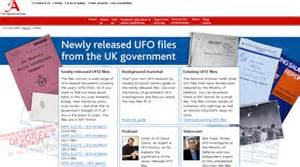 MoD Ministry of Defence UK National Archives UFO Files http://www.nationalarchives.gov.uk/ufos/ 3 maggio 2007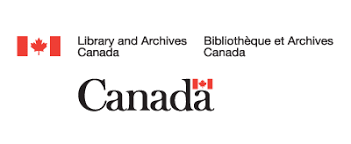 The Canadian National Archives UFO Files https://archive.org/details/CanadaUFO/Canada%20-%20FOIA%20Part%2001%20-%20Pages%201-300/Canada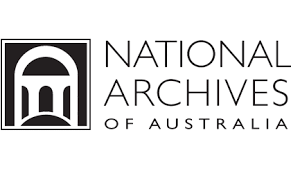 The Australian National Archives UFO Files https://archive.org/details/AustralianUFOFiles/0%20-%20foia%20australia%20national%20archives%20file%20numbers%20notes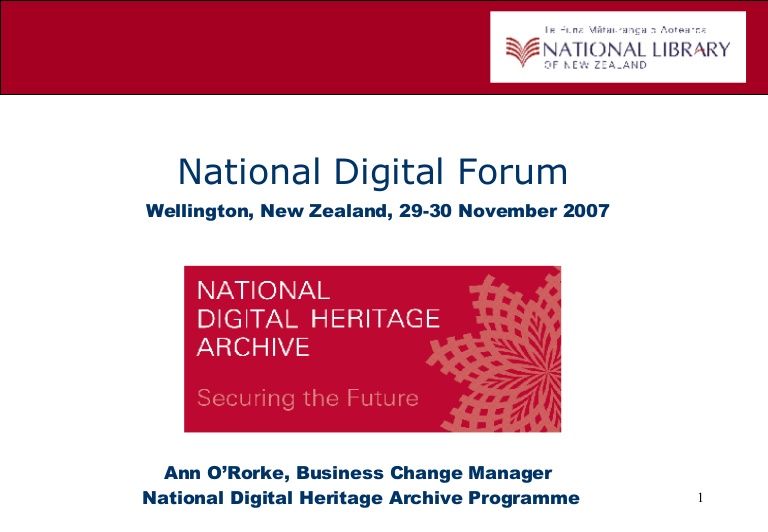 The New Zeland National Archives UFO Files https://archives.govt.nz/search/apachesolr_search/UFO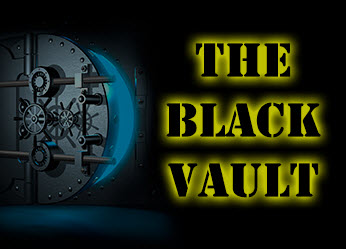 The Black Vault Archive UFO Files https://www.theblackvault.com/documentarchive/
(raccolta di documenti ufficiali sugli ufo provenienti da diverse nazioni)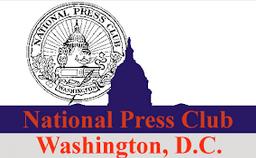 La conferenza UFO al Club Nazionale della Stampa, Washington 12 novembre 2007

La Conferenza GFC (Forum per la Competitività Globale), Riyadh Arabia Saudita 23-25/01/2011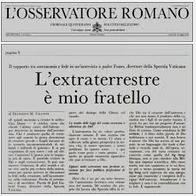 Osservatore Romano: "L'extraterrestre è mio fratello". Il rapporto tra astronomia e fede, in una intervista a padre José Gabriel Funes, direttore della Specola Vaticana (14 maggio 2008)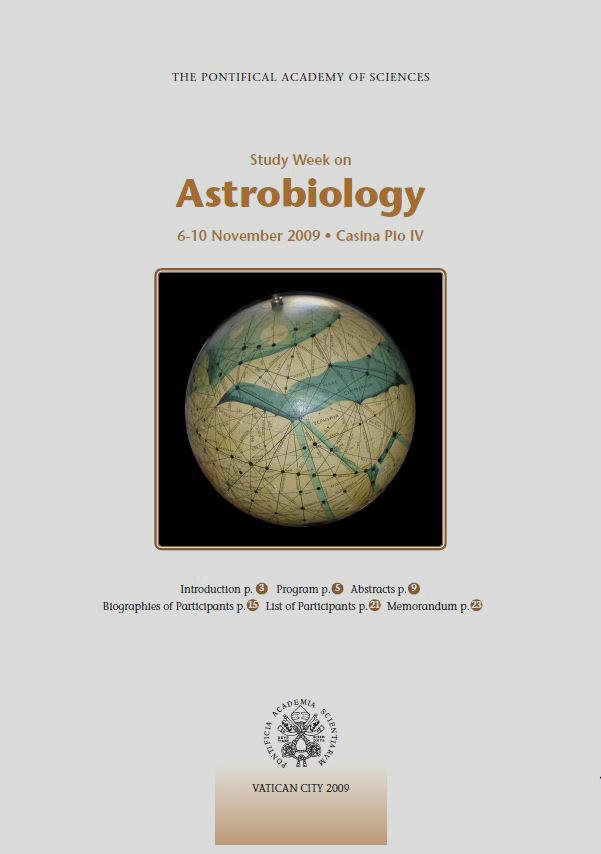 The Pontificial Academy of Science Casina Pio IV Vatican Booklet Astrobiology 6 - 10 november 2009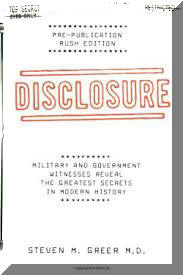 "Disclosure Project Briefing Document" Steven GREER (2008-2011)

STATE-OF-THE-ART IN UFO DISCLOSURE WORLDWIDE Vicente-Juan Ballester Olmos (2009)

Rapporto NARCAP: Recommended Actions to Improve the Current Climate of Denial within the Aviation World about Unidentified Aerial Phenomena and Related Commentary , (2010).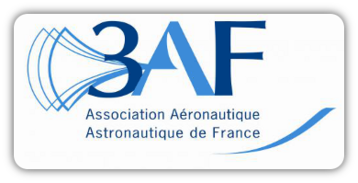 Rapporto SIGMA/3AF e SIGMA 3AF Ita (2010)


UFO e incontri con intelligenze esogene Philippe AILLERIS, ESPI Perspectives, Num. 43, Gennaio (2011)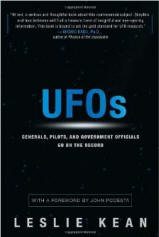 UFOs: Generals, Pilots, and Government Officials Go on the Record. Leslie Kean. John Podesta writes in his foreword to Kean's book: "Kean and her distinguished co-writers call for the establishment of a small US Government agency to cooperate with other countries which are already formally investigating, reviewing and releasing information relevant to UFOs. This new agency would handle release of documents and any future investigations with openness and efficiency. It's an idea worth considering and it is definitely time for government, scientists and aviation experts to work together in unraveling the questions about UFOs that have so far remained in the dark. It's time to find out what the truth really is that's out there. The American people -- and people around the world -- want to know, and they can handle the truth. UFOs: Generals, Pilots and Government Officials Go On the Record represents a pivotal step in that direction, laying the groundwork for a new way forward." (2011)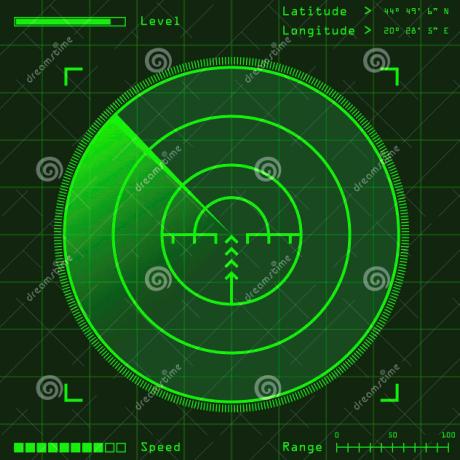 UFOLOGIA E/O IMALOGIA per una "critica della ragione ufologica" (2012) a cura di Falco Accame ex Ammiraglio, Senatore, Vice Presidente e Presidente della Commissione parlamentare Difesa (dal 1976 al 1980). Documento presentato nel 2012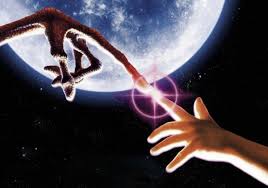 Il documento programmatico preparatorio dei "Protocolli per il Contatto" con altre civiltà a cura di Roberto Pinotti, CUN-CETI (2013)


I "Protocolli per il Contatto" con altre civiltà a cura di Roberto Pinotti, testi elaborati e traduzioni ed elaborazione di P. Guizzardi: Protocols for the Initial Contact with Extraterrestrial (2014-2016). Il testo dei "Protocolli per il Contatto"in italiano ed in inglese.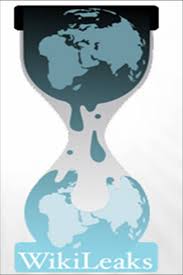 Wiki Leaks: https://wikileaks.org/plusd/cables/1977USUNN05161_c.html Altri documenti sugli Ufo https://search.wikileaks.org/?q=ufo&sort=0 ; https://search.wikileaks.org/?q=ovni&sort=0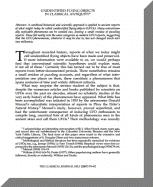 NASA: UNIDENTIFIED FLYING OBJECTS IN CLASSICAL ANTIQUITY http://pubs.giss.nasa.gov/docs/2007/2007_Stothers_2.pdf a cura di RICHARD STOTHERS. National Aeronautics and Space Administration - Goddard Institute for Space Studies (2007) e versione italiana: Gli UFO nell'antichità classica.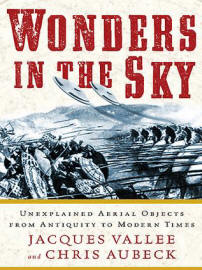 Wonders In The Sky: Unexplained Aerial Objects From Antiquity To Modern Times. One of the most ambitious works of paranormal investigation of our time, here is an unprecedented compendium of pre-twentieth-century UFO accounts, written with rigor and color by two of today'leading investigators of unexplained phenomena. A cura di Chris Aubeck e Jaques Vallee.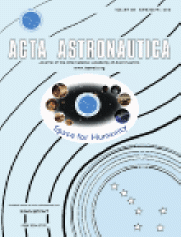 Paul Davies & R.V. Wagner: "Searching for alien artifacts on the Moon". Acta Astronautica, Volume 89, August-September 2013, Pages 261-265 -http://www.sciencedirect.com/science/article/pii/S0094576511003249
-http://www.sciencedirect.com/science?_ob=ArticleListURL&_method=list&_ArticleListID=-734112324&_sort=r&_st=4&md5=3558121b19e48bf21b32f182473c46f4&searchtype=a (August-September 2013)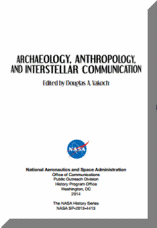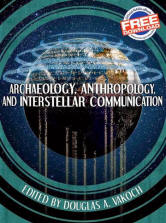 L' e-book della NASA "Archaeology, Anthropology, and Interstellar Communication" scritto da Douglas A. Vakoch del SETI - (23.05.2014)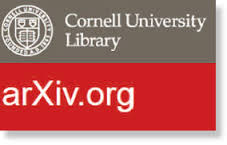 Spatial Point Pattern Analysis of the Unidentified Aerial Phenomena in France (Arxiv.org)
Thibault Laurent Toulouse School of Economics (GREMAQ/CNRS), Christine Thomas-Agnan Toulouse School of Economics (GREMAQ) and Michael Vaillant Meta-Connexions
September 3, 2015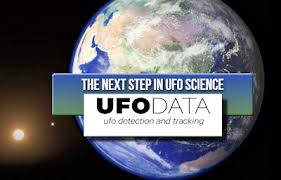 Project "UFO Detection and TrAcking" (http://www.ufodata.net/)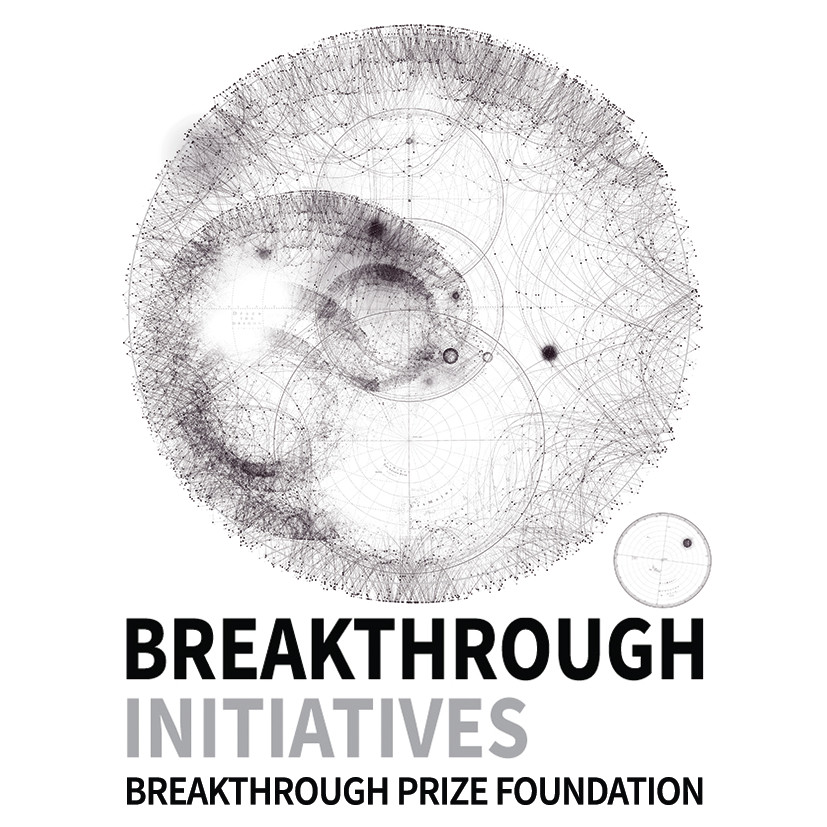 Breakthrough Initiatives è un programma di $ 100 milioni di osservazioni astronomiche in cerca di prove di vita intelligente oltre la Terra. È di gran lunga la ricerca più completa, intensa e sensibile mai intrapresa per i segnali radiali e ottici artificiali. Un sondaggio completo sulle 1.000.000 stelle più vicine, l'aereo e il centro della nostra galassia e le 100 galassie più vicine. Tutti i dati saranno aperti al pubblico. (Progetto non per ricerca UFO ma per trovare vita nell'Universo)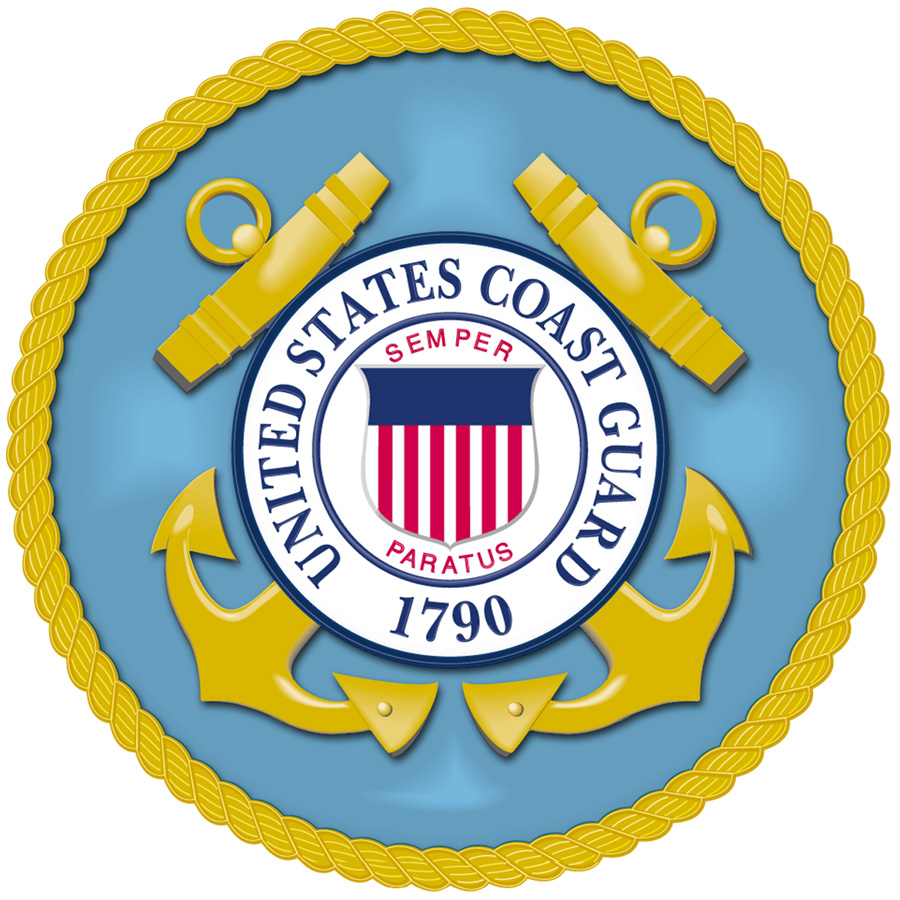 Documenti archivio a carattere ufologico provenienti dalla U.S. Coast Guard, la Guardia Costiera degli Stati Uniti raccolte da Barry J. Greenwood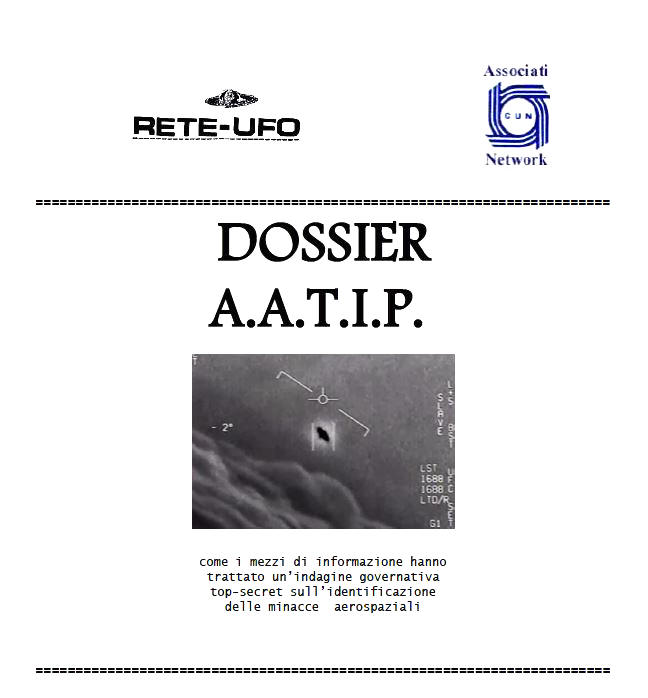 Programma del Pentagono la Premessa e il Dossier: A.A.T.I.P. Advanced Aerospace Threat Identification Program, a cura di Paolo Bergia (2018)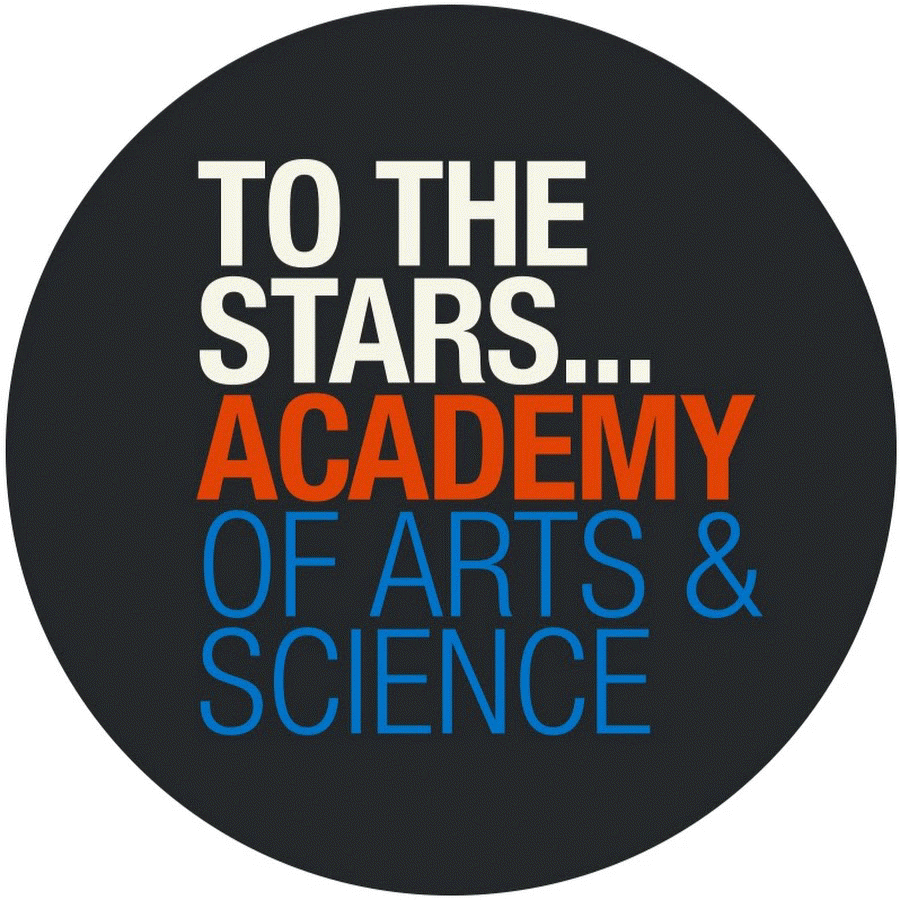 T.T.S.A. To The Star Academy of Arts and Science (2018)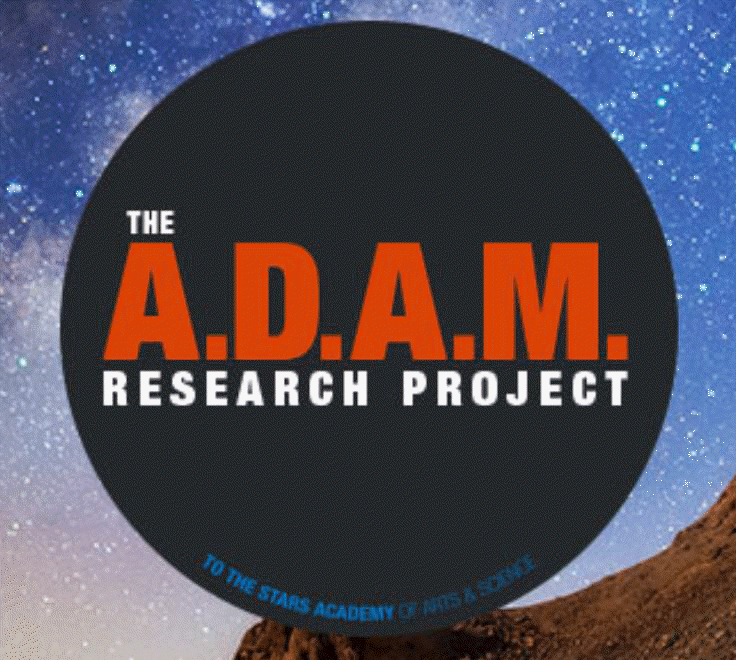 A.D.A.M. Research Project: To The Stars Academy of Arts & Science Announces The ADAM Research Project, an Academic Research Program Focused on Exotic Materials for Technology Innovation (2018)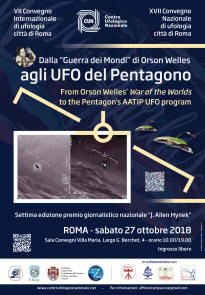 Transcript del 27 ottobre 2018, Conferenza UFO italiana (Centro Ufologico Nazionale - CUN) con Luis Elizondo e Tom DeLonge di "To The Stars Academy of Arts and Science". Trascritto da Joe Murgia @ufojoe11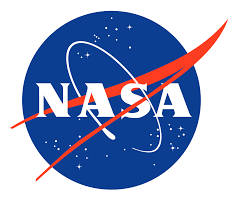 La traduzione del "Libro Bianco" della NASA sulle linee guida per il SETI; a cura di Paolo Guizzardi (dic. 2018)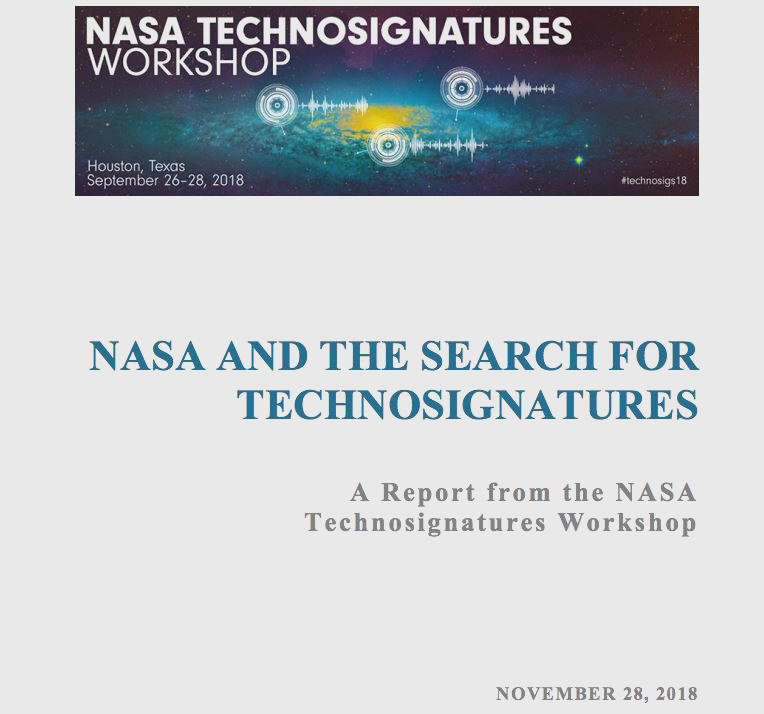 Il documento sulla ricerca di tracce o evidenze extraterrestri sul nostro pianeta e sistema solare, NASA AND THE SEARCH FOR TECHNOSIGNATURES pubblicato sulla rivista Arxiv.org il 28.12.2018 (formato pdf)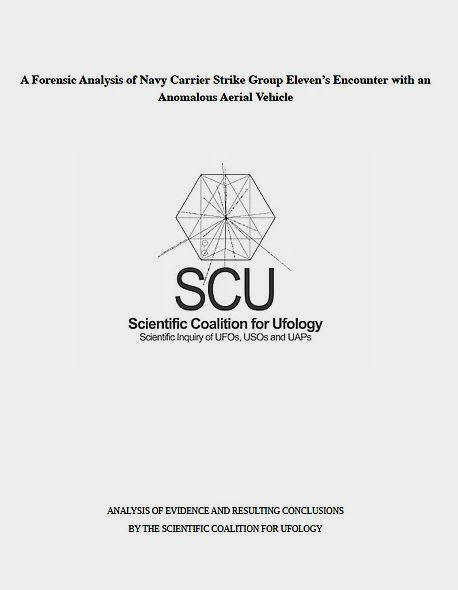 Il documento dello SCU Scientific Coalition for Ufology sulla ricerca: A Forensic Analysis of Navy Carrier Strike Group Eleven's Encounter with an
Anomalous Aerial Vehicle - 2004 US Nimitz Incident Report pubblicato (aprile 2019)

Advisory for pilots, Aircrews, Air Controllers and Aviation Professionals: Unidentified Aerial Phenomena, UAP, UFOs, and Aviation Safety. pubblicato (giugno 2019)


La Francia apre al pubblico i propri archivi sugli UFO - CORDIS European Commission (25.10.2020)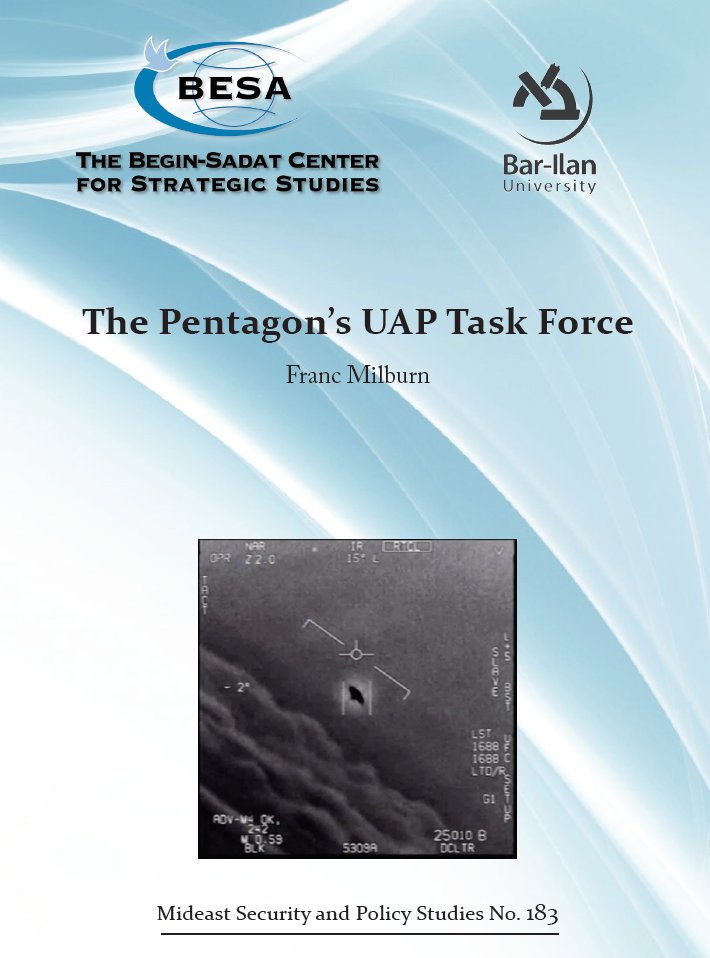 THE BEGIN-SADAT CENTER FOR STRATEGIC STUDIES BAR-ILAN UNIVERSITY Mideast Security and Policy Studies No. 183 - The Pentagon's UAP Task Force - Franc Milburn (30.11.2020)
Lo studio BESA originale (pdf) https://besacenter.org/wp-content/uploads/2020/12/183web-UPDATED.pdf
Lo studio BESA tradotto integralmente: https://paolog.webs.com/DISCLOSURE/BESA/Milburn-PentagonsUAPTF-Ita.pdf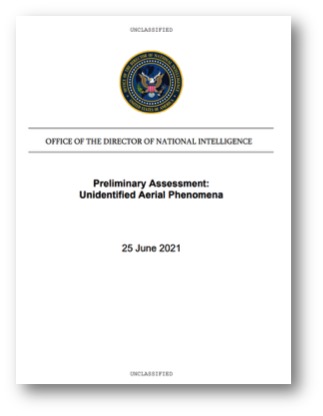 Il Rapporto Preliminare della UAPTF sugli UAP (25.6.2021)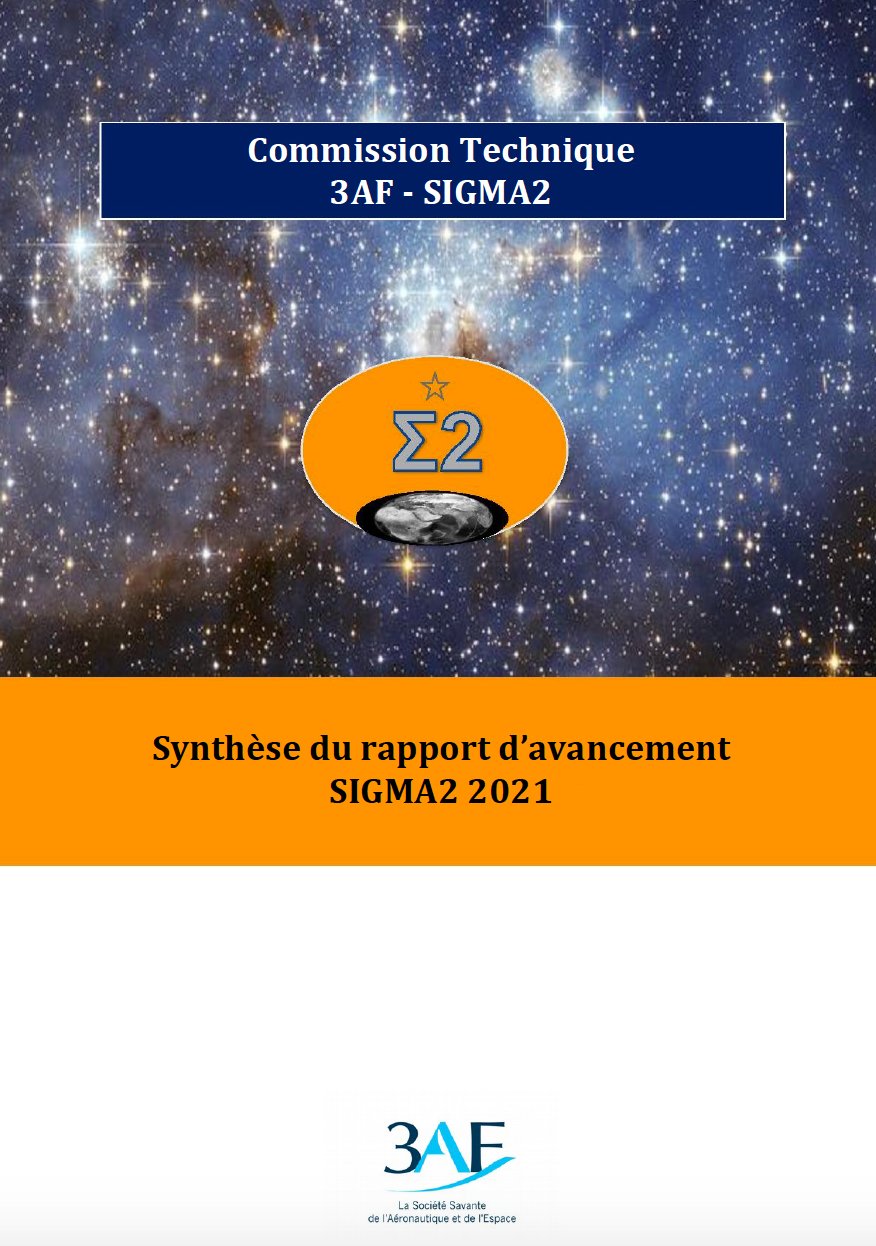 SIGMA 2 COMMISSIONE TECNICA – 3AF Advance Report. Sintesi dello stato di avanzamento 2021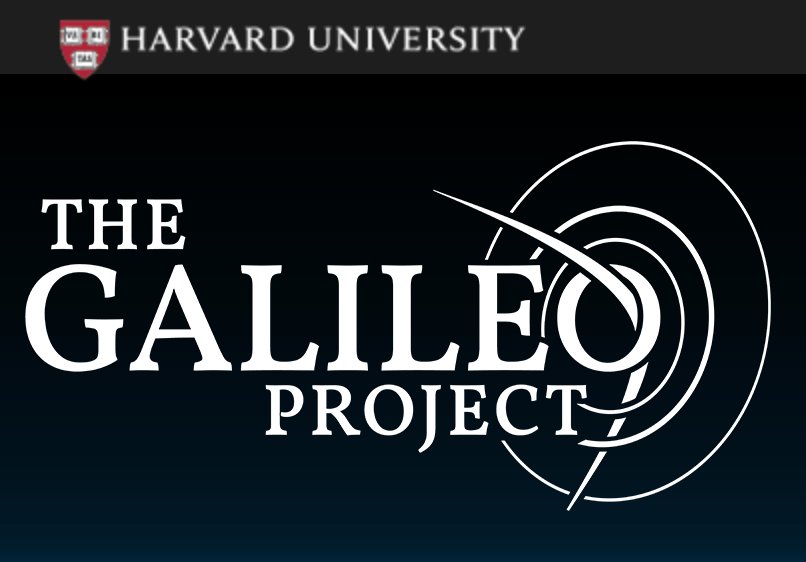 THE GALILEO PROJECT – Il Progetto Galileo - Harvard University (25.7.2021)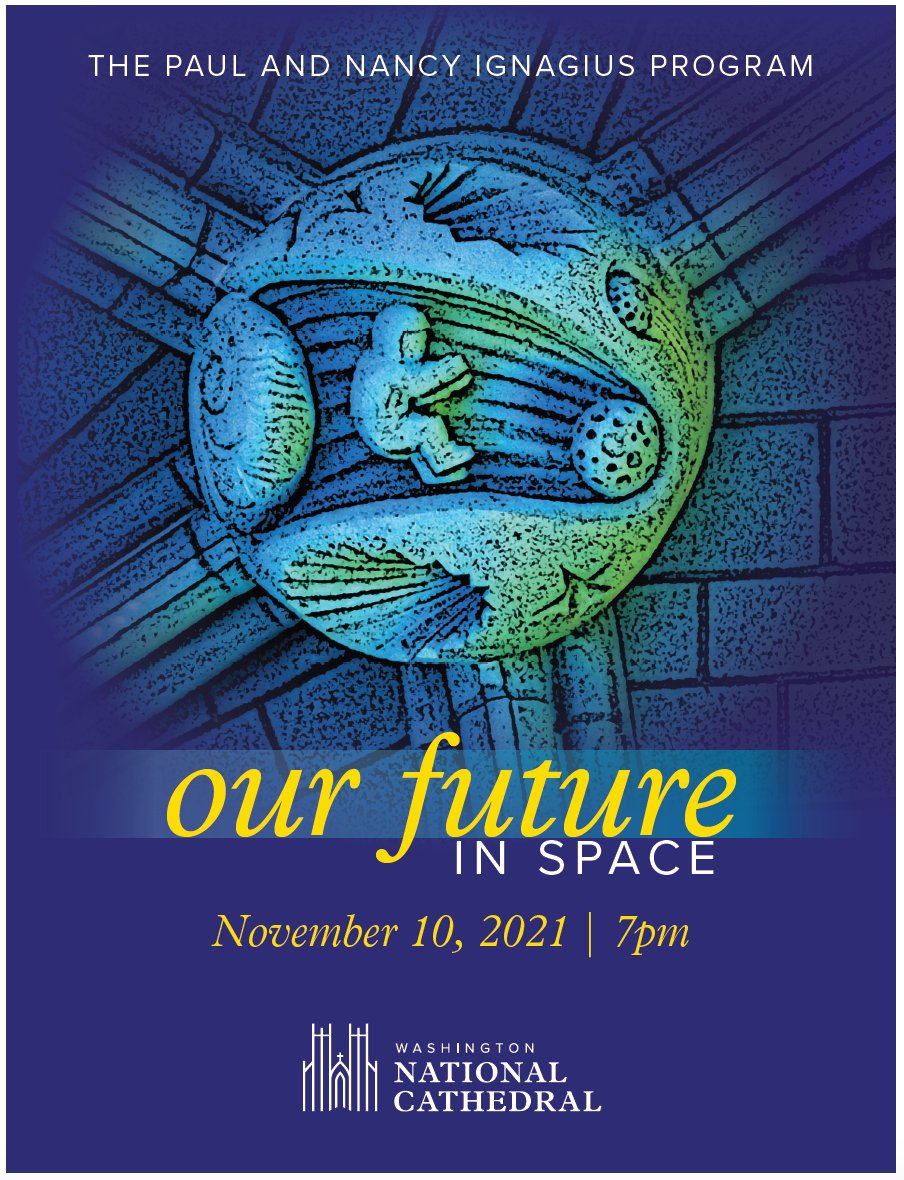 The Paul and Nancy Ignagius Program: Our Future in the Space. Washington National Cathedral . 10 Novembre 2021. Relatori: Avril Haines, Direttore dell'Intelligence Nazionale USA. Avi Loeb, Dipartimento di Astronomia dell'Università di Harvard, Astronomo e autore di best sellerv"Extraterrestre"(2021). Bill Nelson, amministratore della NASA ed ex senatore degli Stati Uniti (FL 2001-2019) e David Wilkinson, Università di Durham e ECLAS (Equipping Christian Leadership in an Age of Science). Teologo e astrofisico. Scienza, religione e ricerca dell'intelligenza extraterrestre (2013)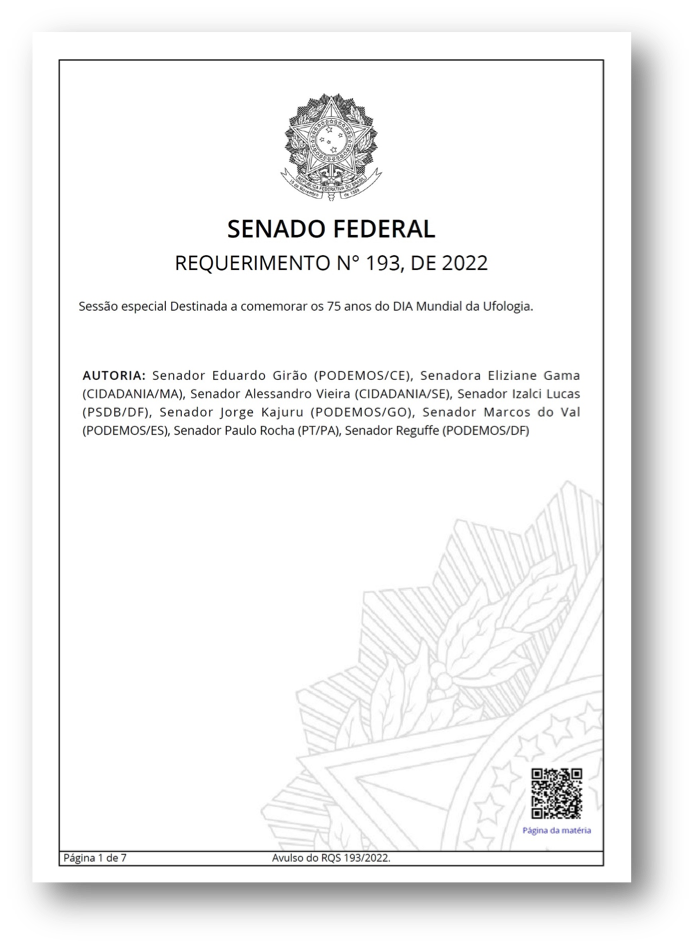 Il testo, approvato dal Congresso brasiliano sulla sessione speciale sugli UFO Requerimiento N°193 de 2022 (marzo 2022)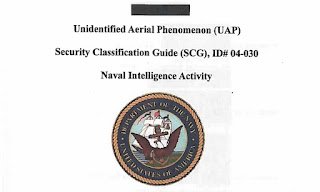 La US Navy tramite il FOIA pubblica una serie di file sugli UAP aggiornati agli ultimi casi. Il link US Navy UAP (March 4, 2022)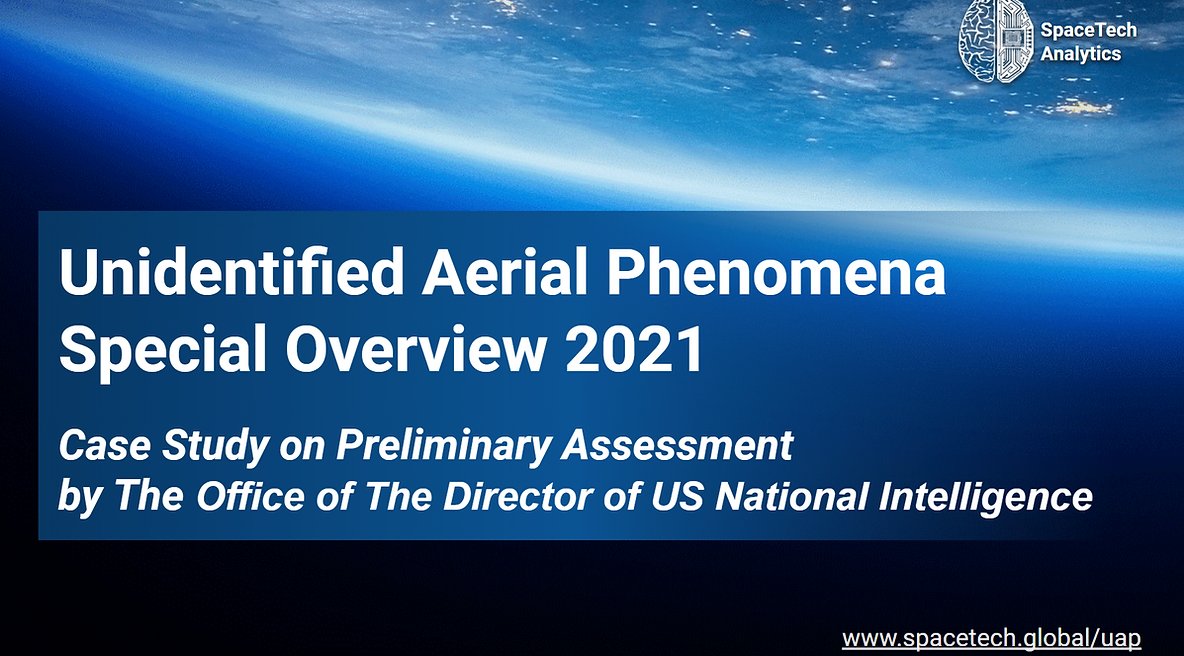 Panoramica speciale sui fenomeni aerei non identificati 2021" è un rapporto ad accesso aperto di 50 pagine.
Questo "Case Studies SpaceTech UAP" elabora il rapporto "Valutazione preliminare: fenomeni aerei non identificati" pubblicato il 25 giugno dall'Ufficio del Direttore dell'intelligence nazionale (ODNI). Il rapporto mira ad analizzare i punti chiave del suddetto rapporto UAP, nonché a valutarne il significato per il futuro del processo decisionale, il futuro delle relative aree di ricerca e sviluppo e l'effetto sociale che ha creato.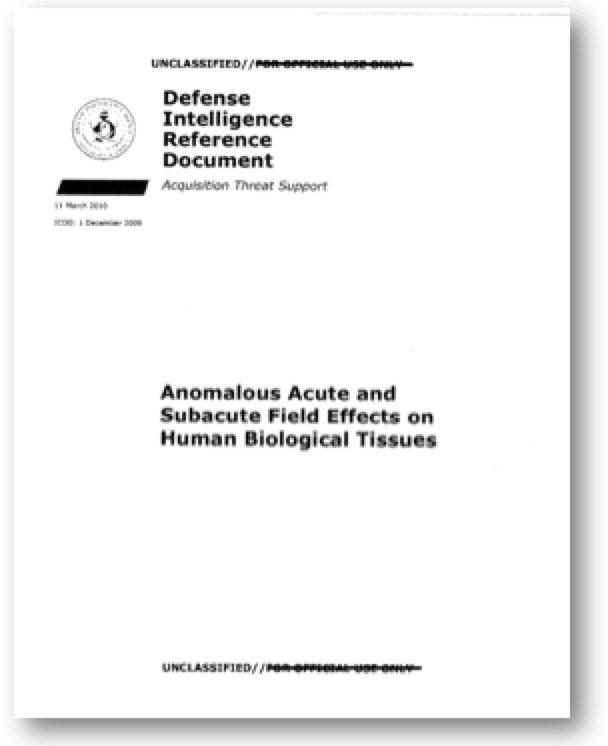 Documento del 2010 pubblicato nel 2022 tramite il FOIA, redatto dalla Defense Intelligence Reference Document - Anomalous Acute and Subacute Field Effect on Human Biological Tiusse.

Il 15 luglio, il Pentagono ha annunciato con un memorandum a firma del Vicesegretario della Difesa degli Stati Uniti d'America Kathleen Hicks di aver rinominato e ampliato l'autorità del capo ufficio UFO del governo. Precedentemente noto come Airborne Object Identification and Management Group (AOIMSG), l'ufficio sarà ora noto come All-domain Anomaly Resolution Office, o AARO.
Trad. ITA : https://paolog.webs.com/DISCLOSURE/DoD-AARO/AARO-USD(DSoD)-Order.pdf

Il 20 luglio pubblicato il comunicato del DoD che annuncia la creazione del All-domain Anomaly Resolution Office, o AARO a firma del Sottosegretario alla Difesa e all'Intelligence Ronald S. Moultrie.
Trad. ITA : https://paolog.webs.com/DISCLOSURE/DoD-AARO/AARO-USD(IandS)-Order.pdf

Il documento degli scienziati ukraini, B.E. Zhilyaev, V.N. Petukhov, V.M. Reshetnyk "Unidentified aerial phenomena I. Observations of events" - Main Astronomical Observatory, NAS of Ukraine, Zabalotnoho 27, 03680,Kyiv, Ukraine 23.8.2022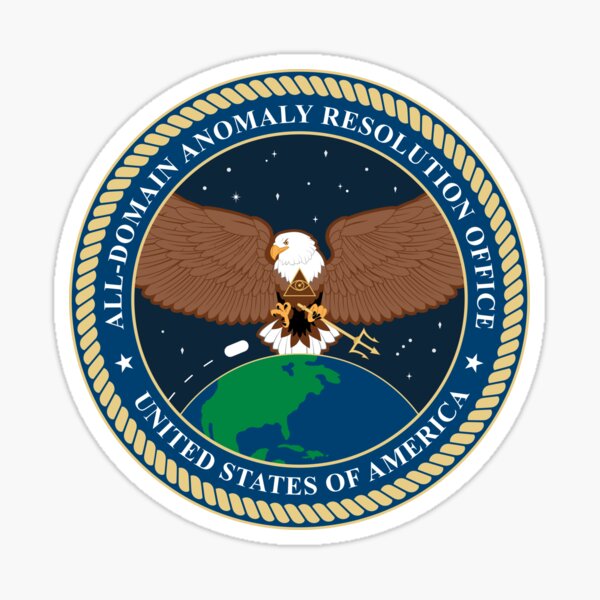 A.A.R.O. All-domain Anomaly Resolution Office.

- A luglio, il Dipartimento della Difesa ha istituito l'Ufficio per la risoluzione delle anomalie in tutti i domini per, tra le altre cose, identificare "fenomeni anomali non identificati" che potrebbero rappresentare una minaccia per la sicurezza nazionale e le operazioni sia dell'esercito che di altre agenzie federali.
17 dicembre 2022 | Di C. Todd Lopez , DOD Notizie
https://www.defense.gov/News/News-Stories/Article/Article/3249317/dod-office-moving-ahead-in-mission-to-identify-anomalous-phenomena/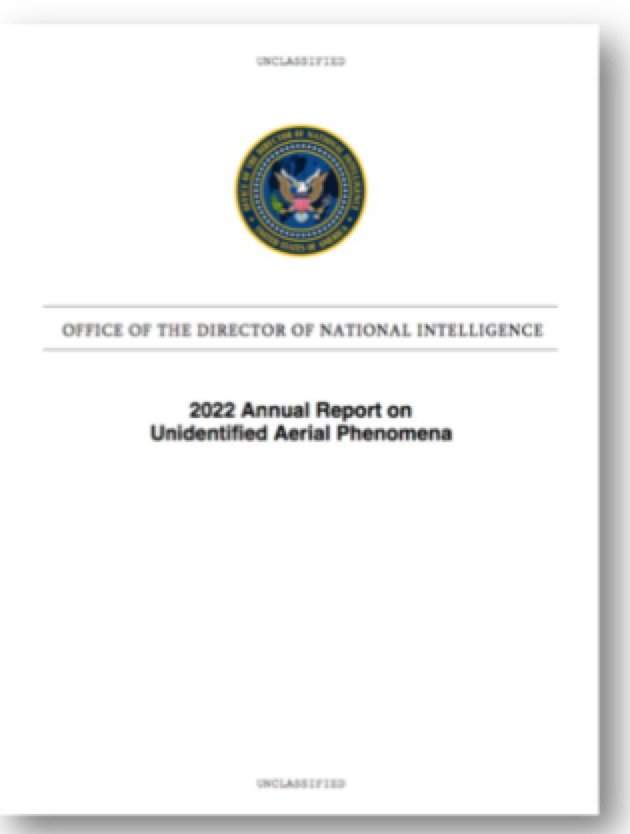 Il documento "Non Classificato", completo 2022 Annual Report on Unidentified Aerial Phenomena, di 12 pagine: https://www.dni.gov/files/ODNI/documents/assessments/Unclassified-2022-Annual-Report-UAP.pdf -The Director of National Intelligence (DNI).
Pubblicato il 12 gennaio 2023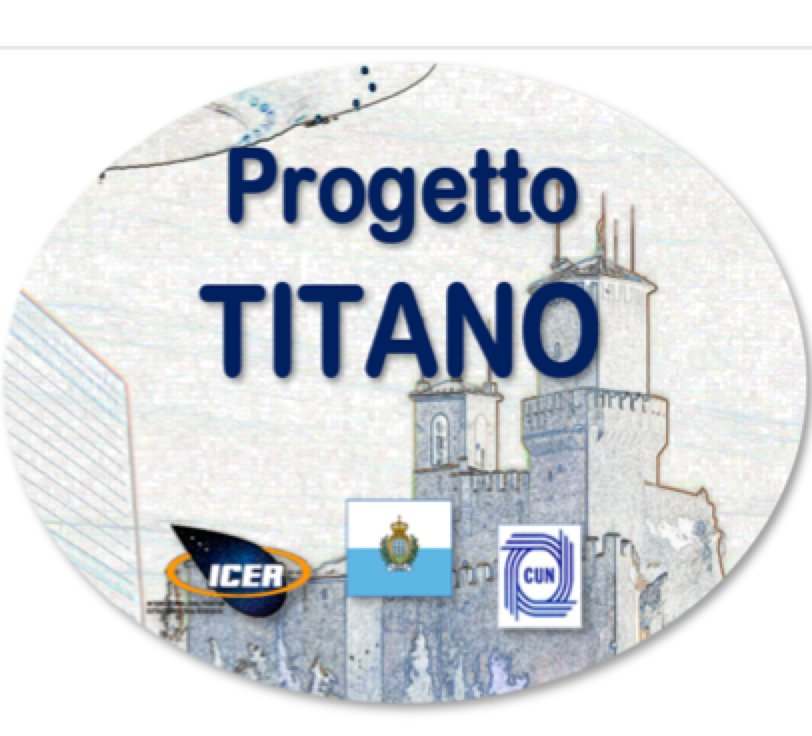 Progetto Titano. Il Progetto prevede che San Marino presenti all'ONU la richiesta per la costituzione di un ufficio preposto all'organizzazione di una Conferenza Mondiale, da tenersi a cura di San Marino e nel suo territorio, che faccia il punto dello stato delle ricerche sul fenomeno UFO, fungendo da nucleo centrale di un genuino sforzo di ricerca a livello internazionale sul fenomeno. Il Consiglio Grande e Generale di San Marino ha appena votato e approvato l'adesione della Repubblica al Progetto Titano, cui il suo Governo dovrà dare seguito in direzione dell'ONU. (19.1.2023)
Il link al testo del progetto: https://paologuizzardi.net/Blog/posts/21/ProgettoTitano-ITA.html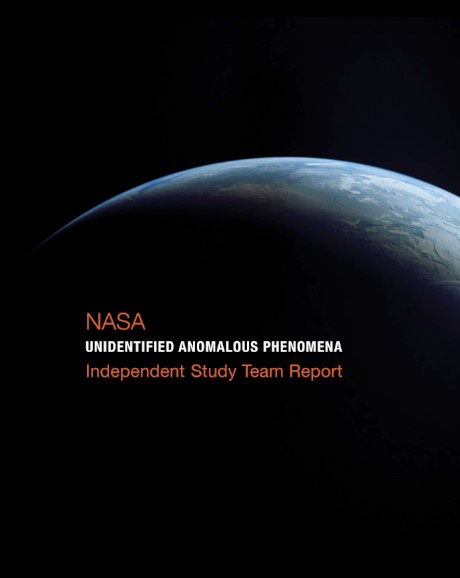 NASA Unidentied Anomalous Phenomena. I documenti ed il report del team Indipendente della NASA sugli UAP (31 maggio 2023)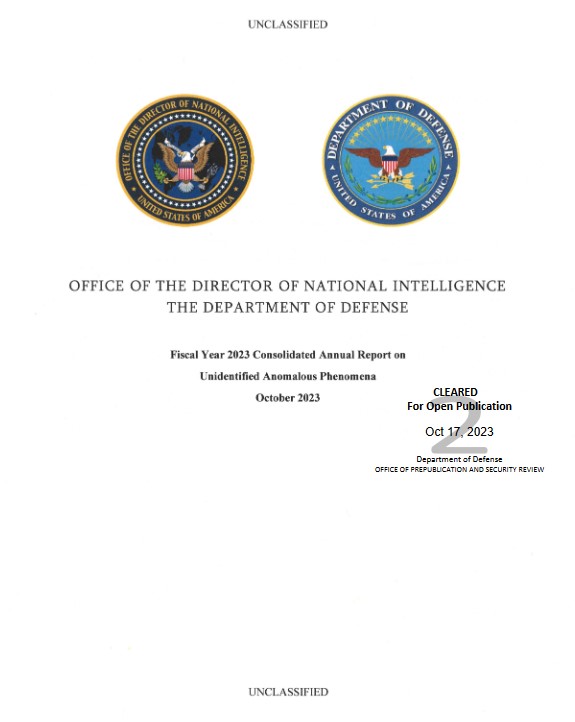 The Office of the Director of National Intelligence (ODNI) just released a detailed Consolidated Annual Report DoD's AARO Office Releases October 2023 UAP / UFO
---
Altri documenti sono consultabili con le relative relazioni sul sito di PaoloG https://www.freewebs.com/paolog/
---